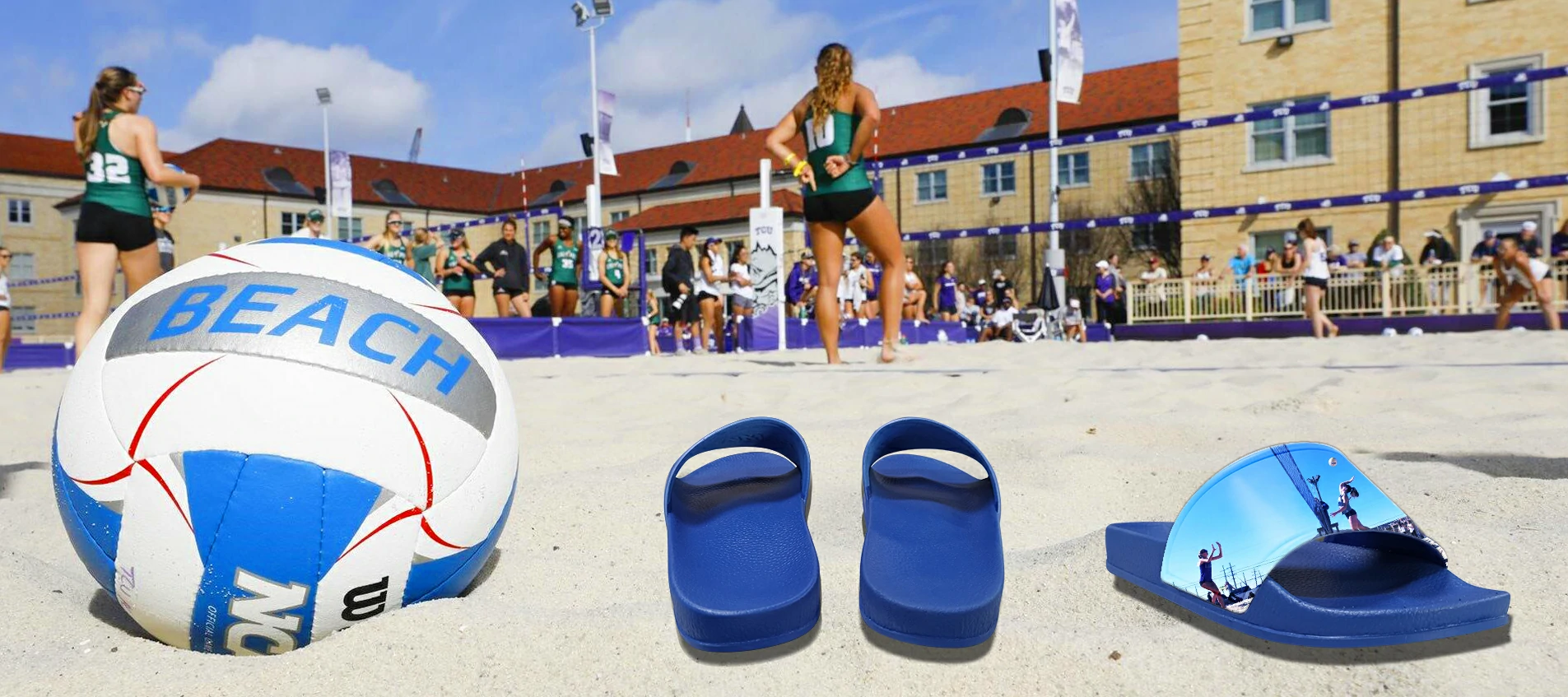 Greatshoe reported: The TCU beach volleyball program found a home adjacent to the University Recreation Center where sand courts were specifically designed for the Horned Frogs. Located right next to the indoor volleyball facility, the area provides an exciting and entertaining environment for the faithful of the Purple and White.

The courts also provide the Frogs with a tremendous advantage as the fans are right on top of the action on the court, which provides one of the most exciting atmospheres in the country right in the middle of campus.

The first home match in program history at the brand new facility took place on March 19-20, as TCU hosted Texas A&M Corpus Christi and Florida State. In its first-ever home matches, the TCU beach volleyball team was able to pick up its fifth sweep of the season with a win over Texas A&M Corpus Christi.
Hurry up and buy a pair to your beachtime!!!